10 messaggi • Pagina 1 di 1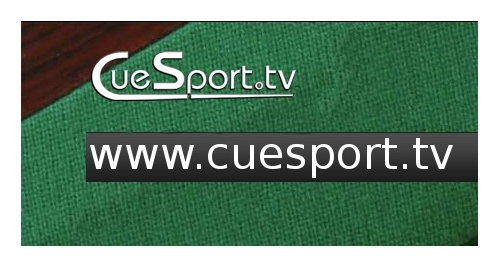 Win a free weekend Pay-Per-View pass to watch the
www.CueSport.tv
coverage of this weekend's best action from the GB 9 Ball Tour.
Live from the UK - the streaming is a fascinating opportunity for Europe's pool fans to see what goes down in what is described as Europe's toughest national tour.
For your chance to win, just tell me here, in these Bweb forums, which UK player would you most like to see in action this weekend?
It could be Chris Melling, Tony Drago, Karl Boyes, Daryl Peach, Imran Majid, Jayson Shaw, Michael Valentine, Craig Osborne, Damian Massey, Mathew Lawrenson, James Kay, Mark Lunn, Sean Chipperfield, Chris Buckmaster... Or someone else?
Post a name here to be in with a chance and I'll add your name to the list and pluck a winner on Friday.
Good luck Bweb'ers!
---
ENTRANTS SO FAR...
1. noluck
2. virgy
3. MartinBullet
4. mackey147
5. pooler
6. victor2k
7. TonyDavid
8. Ginofalaci
9. RACKRUNNER21
10. ciprian
11. tigger147
12. cutmaster
13. rc
14. poollady
15. arska001
16. aaabrams
17. G
18. -Dazza-
19. unique
20. Kev
21. The_Lunn
22. flourish
23. Ozzi
24. Quagmire
25. Benjamin
26. rch - Portugal (The Maharaja)
27. Artur Costa - Portugal (Drago!)
28. João Fonseca - Portugal (Chris Melling)
29. André Pedroso96 - Portugal (Joseph Ferreira)
30. Antonio Neves  - Portugal (Chris Melling , OBVIOUS)
31. HorusPLayer  - Portugal (Chris Melling)
32. witzar - Poland (Chris Melling)
33. gareth - Ireland (Tony Drago)
34. Thomas - Belgium (I would like to see TONY DRAGO in action)
35. Wizard - Belgium (TONY DRAGO for me too !!)
36. Tonio - France (Craig Osborne)
37. AlexandruM - Romania (Imran Majid)
38. Cristi - Romania (Tony Drago)
39. impdcl - Romania (Chris Melling)
40. dreqonline - Romania (Karl Boyes)
41. mristea - Romania (Chris Melling)
42. illidan - Romania (Karl Boyes)
43. oancea.cristian - Romania (Chris Buckmaster)
44. felician - Romania (Shaun Chipperfield)
45.
46.
47.
48.
49.
50.
Where are my fantastic Italian friends? Fabio Petroni, Bruno Muratore, Fabritsio Baldasari, Mauro Castriota?  I want some lucky Italian pool players to enter this free prize competition please my friends. Win our prize to watch the Pay-Per-View of this weekend's GB9 Ball Tour for free - it's a great prize!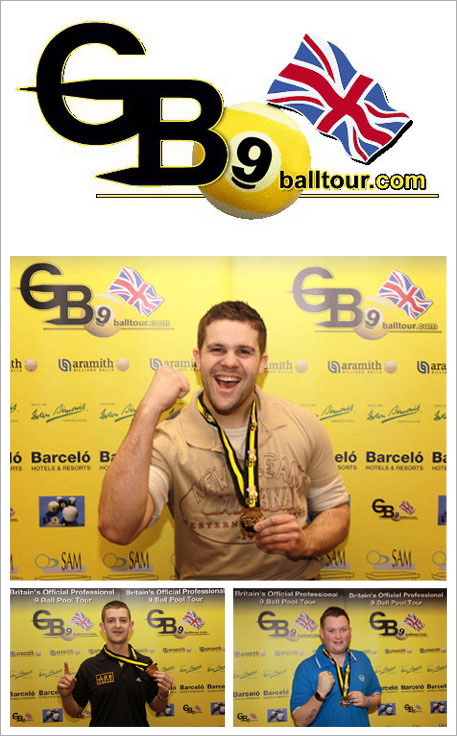 Ultima modifica di
BigDave
il venerdì 13 aprile 2012, 2:30, modificato 1 volta in totale.
---
The livestreaming starts in 24 hours from now... Keep sending more entries please!
---

Live Streaming by
http://www.cuesport.tv
starts in 30 minutes from now!
The winner of our free PPV Pass competition will be soon be announced here...
http://www.pro9.co.uk/html/viewtopic.ph ... 93&forum=1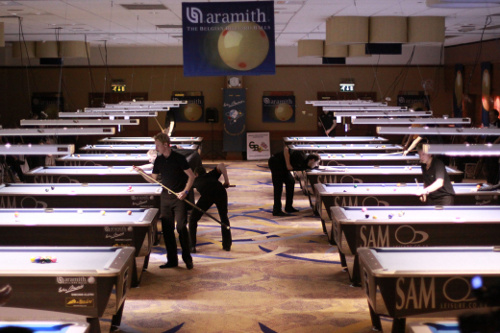 ---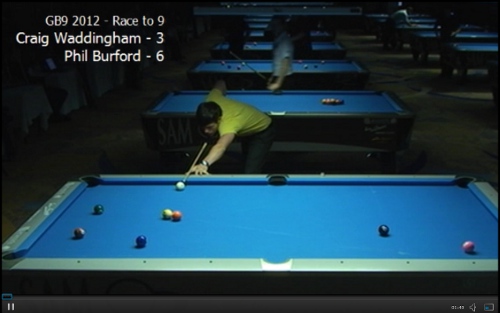 ::: LIVE IN 10 MINUTES - DARYL PEACH vs CHRIS MELLING :::
www.cuesport.tv/Events/signin.aspx
Streaming live, all weekend, from the GB9 Ball Tour - watch now!
---
::: NEXT UP - TONY DRAGO vs. CHRIS HALL :::
GB9 Ball Tour Pro Cup 1/4 Final only at
www.cuesport.tv
---
::: NEXT UP - KARL BOYES vs. IMRAN MAJID :::
---
::: NEXT UP - KARL BOYES vs. TONY DRAGO :::

This match is the final of the GB9 Pro Cup - starting in approx. 15 minutes, this is the last live match today - but there is still plenty of action to come from this event as the main tournament is played out tomorrow!
---
::: THE MAIN EVENT HAS STARTED TODAY - Sunday 15 April 2012 :::
Come and see how the best of the British play against each other - live all day...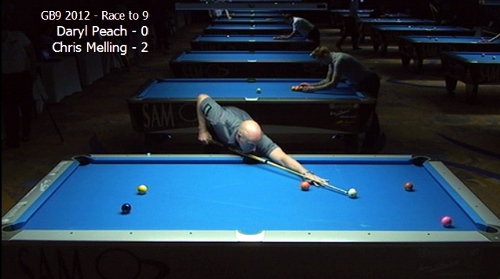 ---
::: THE FINAL - CHRIS MELLING vs, MARK GRAY :::
www.cuesport.tv
- I'm watching the PPV of the main event final from...
The GB 9 Ball Tour Paul Medati Trophy
---
---
10 messaggi • Pagina 1 di 1
---
Chi c'è in linea
Visitano il forum: Nessuno e 4 ospiti